ADAPTA Ramps has 20+ years of expertise in creating ramps, rails, steps, & other access solutions
We offer unique approaches to design, engineering, construction, and commercial & domestic access. We're a trusted ramp & rails provider and aim to be at the forefront of providing equal access opportunities for every Australian.
For over 20 years, we have dedicated our passion and efforts into understanding the specific needs for which access ramps, rails, and steps are created. We have chosen to walk a challenging path, starting with hands-on experience by manually building and installing ramps which stood the test of time for our earliest clients.
Architectural designs have progressed over time, bringing an innovative and environmentally integrative approach to which we have successfully adapted. We choose not to sell products, but instead to create customisable solutions for any needs, requirements, and desires that you may have for your accessibility needs.
Our end-to-end mature process in which we integrate your professional expertise ensures your vision is transformed into reality using only high-end, durable solutions that comply with all Australian regulations. This quality-centered process allows us (and you) to deliver the exceptional value that keeps your clients satisfied, happy, and coming back for more.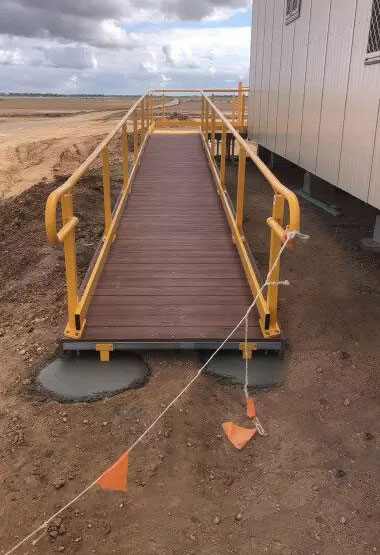 Complete construction projects faster or make your establishments DDA compliant with our easy-to-install ramps, steps, handrails, and wheelchair access solutions.
Customising your own ramps, rails, steps, and other access solutions is made easier with Adapta. Our products are customisable and go through an efficient approval process. The kits are also ready-to-install with easy-to-follow instructions for convenient and swift deployment.
Design your custom access solution design and submit your request.
We'll get in touch to discuss the design further.
Receive a comprehensive CAD plan for your approval.
Once approved, we deliver your product to your preferred pickup location within 3 weeks.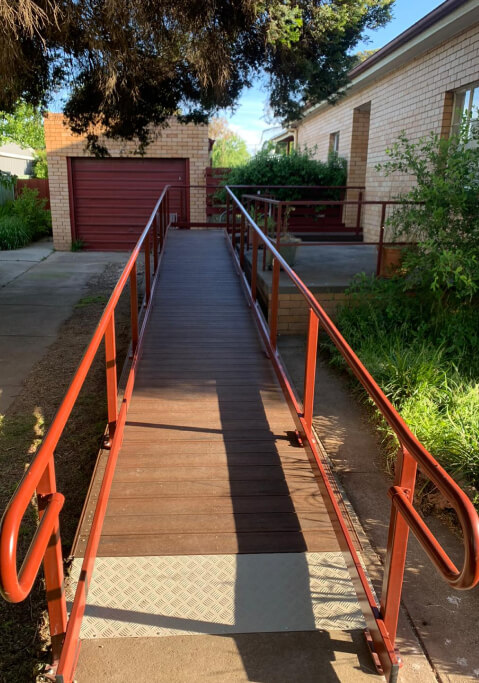 These ramp kits are a brilliant idea, saves me so much time designing the ramp & sourcing my own materials. I just let the experts do it, get it delivered to me and I can install it quickly & easily!

Registered Builder, NSW
I installed an Adapta fully custom Modwood deck in my backyard recently, and it looks like I got a professional builder to do it! The materials & fixings all came in an easy-to-install kit, and with my limited handy-man background I was able to put it together with ease!

Client from VIC
Love the team, love the service. They know what they're doing and I leave it up to them to design, fabricate & deliver. Makes my job easier, and keeps my clients happy!

Local Tradesman